SPR+ detection
The Sierra SPR-32 employs a new form of Surface Plasmon resonance imaging detection called SPR+. SPR+ enables the imaging of 2-dimensional arrays with a level of detection sensitivity normally restricted to linear arrays. SPR+ derives its high sensitivity by combining traditional SPR imaging with high intensity laser light and high speed optical scanning. The intensity of the light source permits the use of high-speed cameras, which in turn permit more resonance measurements per scan. The net result is lower RMS noise and improved accuracy when measuring small response changes.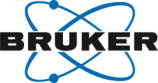 Bruker Daltonics SPR offers robust, high performance, high throughput analytical and diagnostic biosensors. With offices worldwide the SPR systems as well as all related consumables and software are manufactured in Hamburg, Germany.

Bruker Daltonics SPR a devision of the Bruker Cooperation was established in June 2018 as Sierra Sensors GmbH was acquired from Bruker. With extensive experience in the development of Biosensor technology, Sierra's team was able to make significant technology breakthroughs in the areas of microfluidics, sensor design and SPR detection The usage of the SPR+ detection technology, combined with the company's Hydrodynamic Isolation™ sample delivery technology, has enabled the development of the Sierra SPR systems. While the needs within the industry are still growing, Sierra Sensors launched in 2016 the Sierra SPR-32 (former MASS-2) for even higher throughput analysis but improving the assay flexibility and keeping the sensitivity.

Our Analytical Biosensors, and their related data processing software allow researchers to monitor and characterize the interactions of a wide variety of biologic molecules and chemical compounds.